There is a lot of excited discussion and digital ink spilled about the notion of "disruptive innovation" related to technology in the business media, at conferences, at venture capital conference room tables, and in business schools all around the world.  And there is the misconception that disruptive innovation applies to the real estate business simply because real estate is a business that is being touched more and more by technology.  
Please hear me loud and clear when I say the following: disruptive innovation does not exist or apply as far as the real estate business is concerned, and it will not in the future, either. Not even in the case of Airbnb (explained below). Real estate product and its consumption are fundamentally different from non-real estate product and its consumption, and at this point in history, real estate markets are no longer likely to be disrupted.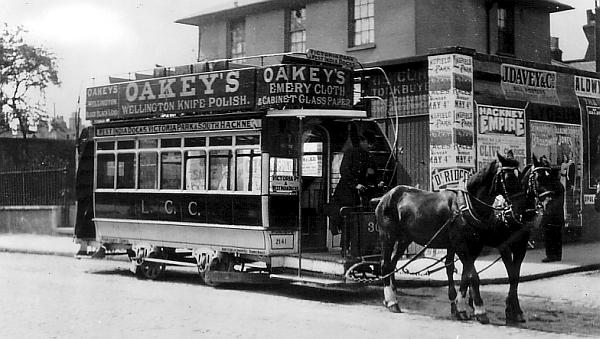 We define a disruptive innovation as a change to an existing market, and the associated business model change, that creates a new market altogether, which ultimately and unexpectedly overtakes the existing market.
The impetus for the business model change may or may not be a new or improved technology, but we stress that it is the new/altered business model enabled by the change that creates the disruptive impact to the existing market, not the impetus that makes the impact, whether the impetus is a technology or not (Source).  A clear example of a disruptive innovation is how the technology-enabled ability to inexpensively mass-produce cars disrupted the market for horse-drawn and train-based people transportation, eventually consuming it.
We define business model, at its most basic, as "a statement of how a firm will make money and sustain its profit stream over time." In more detail, we define business model as ''the totality of how a company selects its customers, defines and differentiates it offerings, defines the tasks it will perform itself and those it will outsource, configures its resources, goes to market, creates utility for customers and captures profits" (Source).
So, on to real estate and why disruptive innovation does not apply.
Here are the premises of our argument:
A physical real estate property has financial value only to the extent that there is an income stream, whether one-time or recurring, that currently comes from and/or can come in the future from the property (let's leave environmental/conservation land trusts out of the discussion because they are not part of the market), where that income stream is tied to the ability of a property end user to occupy and use that property for one or more uses for a period of time
Service providers within the real estate business exist and derive their value only in that most real estate can and in fact does generate an income stream
Nothing that has happened in real estate in the modern era has caused an existing real estate market to be overtaken by a new market (the definition of the impact of a disruptive innovation), and nothing will in the future
Let's dig into the details first by looking at the past. Here are the major changes in the real estate market in the modern era:
Property ownership: fragmented → more consolidated (creation and proliferation of REITs, increase in pension fund real estate allocation %s)
Market information: scarce and asymmetric → less so due to broker research and paid databases and barter databases
Market liquidity: highly illiquid → less so due to birth and growth of REITs, private equity funds, MBS and CMBS
Property environmental impact: who knows and who cares → we know now and we care more
Urban parking ratios: minimums → maximums
Urban population % total population: growing
Information management / financial analysis: by hand (and gut) → by software (and gut)
Developer community engagement: reactive → proactive
Sources of equity: the 1% → the 1% and the 99% (REITs, crowdfunding)
Office worker location, on the margin: in the office → out of the office
Not a single one of these changes (some of which were and are technology-assisted) involved the overtaking of an existing market by a new market.
We need to understand the important difference between the application of technology to certain aspects of real estate, and how that application has simply facilitated the existing real estate business model further or extended and monetized it, versus the changing of the nature of how real estate properties derive their value, which is the utility of the space for one or more end uses, and the nature of the financial transactions that manifest the value as an income stream.
People talk over cocktails, coffee, golf and weekend bbq's about how Airbnb is "disrupting" the hotel industry, and it drives me nuts because they are conflating media hype with reality, and just using a buzzword without cautious regard for what they are saying.  Are Marriott, Hyatt, Wyndham, Best Western, Choice, Ritz-Carlton, Hilton, Starwood, Joie de Vivre and the rest of the gang buying or contracting with owners of hundreds of thousands of individual apartments and single family houses in tens of thousands of cities in over a hundred and ninety countries so they can market and rent these physically disparate properties out over the web through inconsistent (sometimes scary) photography and text descriptions, send room service to them, host large-scale meetings and banquets at them, and clean and maintain them daily? (Or are they abandoning these operating elements of their business?) Are they severing their ties to their current multi-unit properties? If they were doing any of these, THAT would be a legitimate disruption of the hotel market: the changing of the business model for providing the utility of the product.  But that has not happened, and it will not happen because the economics do not scale and it is a logistical non-starter.
What Airbnb essentially did was layer a software-based reservations platform over the existing "stay at a friend's or relative's place while they are out of town" market (which took and received payment in goodwill/friendship capital), and they monetized it.  They found and served an existing market niche: people who typically stay at hotels but would be open to staying at a friend or relative's empty place if they could, if at a minimum it provides the same utility as the hotel room, and the cons of doing so (including the resulting imbalance in goodwill/friendship capital) don't outweigh the pros.  They simply connected your friends and your relatives to other people, and other people's friends and relatives to you. Every one of the properties on Airbnb is that of someone's friend or relative.
Good for Airbnb! It was brilliant and they deserve recognition, and they are raking it in. But let's be clear that they did NOT consume the existing hotel market, nor will they. AND, let's be clear that they are not a hotel operating company. On the margin, through their reservations platform, they are competing with the existing hotel market. But the transaction's nature remains the same: you give me a place to stay and I'll pay you something reasonable given supply and demand for that perishable room-night.
Airbnb's model of heterogenous product with no standards, with heterogenous pricing with no standards, will absolutely not consume the hotel business or even come close.  The mature hotel business format exists as it does today, and will continue to grow as it has for good reason: when you leave home, you want to know what to expect, even if it's not the Ritz.
Professional hotel operators can consistently set and meet expectations better than any individual renting out their condo on a part-time or full-time basis ever could. And frankly, if one of these condo owners becomes so good at it, and they want to scale their operation to tens of thousands of room-nights or more per year, they will see the rationale and value, financial and otherwise, in owning physically contiguous, relatively homogeneous product, and they will buy or build a hotel.
Disagree? Please tell me why below.
Have something to add? Let's hear it below!
OK, now let's inspect the present and speculate about the future.
Airbnb and its copycats are old news. They've been around since 2008.  On AngelList, as of 5/23/13, there were 154 startup companies that identify themselves as being in Commercial Real Estate, and 729 that identify themselves as being in Real Estate (primarily residential). There is some cross-listing overlap, so let's say that there are 800 in total. Almost all of the companies are online operations, and they generally fall into the following categories:
1. Marketplace for the sale and/or lease of residential, lodging and/or commercial real estate, including:
Short time-increment rental of residential units, retail space, meeting space or desks/offices, or what I like to call the "Vacancy Whac-A-Mole" model (best of breed: ? — it didn't work in office space for Loosecubes, but others insist it will work for them, and some have found investors willing to place a bet)
Residential, lodging and commercial property and space listings (best of breed other than Airbnb: 42 Floors, TheSquareFoot, SpaceList, LavaMap)
2. A service to support/enhance the marketing for those who list properties in marketplaces (best of breed: Floored, View the Space)
3. Investment capital aggregators/equity crowdfunders (best of breed: Fundrise)
4. Market data aggregators (best of breed: CompStak)
5. Asset management and financial analytics platforms/tool providers (best of breed: ?)
If you think about it, all of these companies are really just variations on the theme of the function they address. And I don't say that to take anything away from the entrepreneurs behind them. (I actually love seeing all of these companies develop and love to see new companies succeed.) That's what entrepreneurs do in 99.9% of cases: tweak something that is existing just enough so that they have an incremental unfair advantage in acquiring and retaining customers, even if that advantage can eventually be replicated by others.
These companies are facilitating the existing market for real estate transactions, not disrupting it. Let's step through them:
1. If one or more of the short time-increment companies fluorishes, they will fluorish on the margins of the existing commercial space rental markets, where long-term space rental is the norm because predictability of future cash flows over multiple years is valued much more highly by property owners than intermittent, unpredictable space rental cash flows that require a constant screening of potential tenants and constant signing of leases for a given space
2. If one or more of the (non-lodging) property and space listings sites fluorishes, they will fluorish in the context of the existing space listings services, taking some share of the existing market
3. If one or more of the marketing support services fluorishes, they will coexist in the service part of the business with existing players only to the extent that their customers' properties continue to have financial value associated with them (they certainly are not potential direct disruptors of the real estate business itself)
4. If one or more of the investment capital aggregators fluorishes, they will coexist in the massive global capital markets with other real estate equity providers
5. If one or more of the data aggregators fluorishes, they will coexist in the data aggregation part of the business, and the same goes for asset management and financial analysis platform providers (these are also certainly not potential direct disruptors of the real estate business itself)
Real estate is fundamentally different than transportation, telecommunications, technology hardware, steel manufacturing and photography, which are the textbook examples of markets that are impacted by disruptive innovation.  At the end of the day, in real estate, there is a space fixed in place, an allowable use of the space, and the types of uses of those spaces and business models for extracting cash flow streams from those spaces are not going to change. No matter how well any of these real estate startup companies or their successors do, they are not going to consume their respective markets by having created new markets. They might eat some or all of the lunch of their competitors, but that is a market entrant dynamic, not a new business model-driven market altogether.