Multi-Family / Apartments
Apartment/Multi-Family Building Excel Model Templates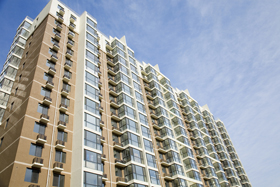 "We love your Excel models. We've used Argus Developer and your spreadsheets allow us to be considerably more flexible in our assumptions, give us peace of mind with fully transparent formulas and assumptions, save huge amounts of time, and make us look really on point with investors. We recommend these to everyone in CRE!"

SR Mills, President  Bear Development
Embarking on the ground-up development of multi-family apartments or in the acquisition of an existing apartment complex can often seem a little daunting! Thankfully, even if your project will have additional facilities such as retail units or income-generating parking, REFM's professionally developed and customizable Excel models will make all your financial analyses simple, straightforward and stress free.
Over hundreds of projects, totalling billions of dollars our templates have proven their worth time and time again. They're equipped to help facilitate the planning of your construction project from acquisition, renovation and operation right through to the ultimate sale of your estate.
You may be concerned about unit mixing and operating expenses, and considering a joint venture partnership? But don't worry. A facility for joint ventures is included in our pro-forma template, which tackles every stage, from your very first "back-of-the-envelope" and capital structure calculations through to hard and soft cost budgeting and monthly loan amortization schedules.
REFM's template spreadsheet takes away the need to hire costly financial analysts and puts you in complete control of your project. User-friendly and backed by our expert support, its features are easy to use, and backed up by our expert support.
Compare the Standard and Professional Model Versions
Apartment/Multi-Family Building Excel Model Templates
Click on any image below to learn more about the product
Showing all 6 results