REFM's Equity Joint Venture Partnership Waterfall Modeling Bootcamp
"Without a doubt, one of the best webinars ever"
Richard Byers, CFO, Zapolski Real Estate

When and where
Wednesday October 19, 2016 – 1:30 PM to 3:30 PM Eastern (+30 minutes bonus content from 3:30 – 4 PM)
and
Thursday October 20, 2016 – 1:30 PM to 3:30 PM Eastern
Online Only (participants are able to ask questions in real time via chat or audio link)
Overview
In 2 sessions lasting 2 hours each, participants learn interactively about advanced techniques and topics related to joint venture partnerships and investment waterfall modeling for up to 3 equity players in a single transaction. Participants follow along in Excel in real time and perform exercises to ensure they are grasping the lesson and are mastering the technical skills being taught.  Participants are able to ask their questions in real time to have them answered by the Instructor on a rolling basis. This webinar also serves as preparation for REFM Excel For Real Estate Level 3 Certification.
Full description
Applicable real estate property types: all income-producing and all unit-sales based
In this 4-hour session, you will learn about how to model equity joint venture partnerships for individual property transactions, both developments and acquisitions. "Dollars in" (capital contributions) and "dollars out" (partitioned levered cash flows) to all equity players will be studied in detail.
Topics covered include:
rationale behind targeting disproportionate returns to the sponsor
how to achieve disproportionate returns through fees and cash flow partitioning
preferred return overview
preferred return variations with respect to priority of payment
preferred return in context (Payment types A, B and C)
nature of preferred return (Non-compounded and compounded, non-cumulative and cumulative)
waterfall distribution overview
promote (carried interest) mechanism overview and modeling
look-back internal rate of return (IRR) method
3-Tier waterfall modeling
double-promote, 5-tier waterfall modeling
alternate compounding periods: monthly, daily, quarterly
sample partnership structures.

Who should attend
Intermediate and advanced-level professionals and students who are interested in how to model joint ventures in Excel.
Course materials provided for you to keep
REFM's Level 3 Self-Study products, a $179.00 value!
PDF slide presentation
Unlocked Excel file with working waterfalls that can be used for your own analyses
Instructor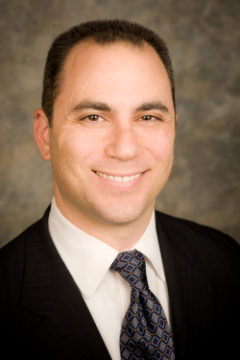 Bruce Kirsch
Mr. Kirsch is the founder and principal of REFM, and is an Editor of the Third Edition of the top real estate finance textbook, Wharton Professor Peter Linneman's Real Estate Finance and Investments: Risks and Opportunities.  Mr. Kirsch instructed on real estate finance and financial modeling for three years as Adjunct Faculty at Georgetown University.  A highly-acclaimed trainer, Mr. Kirsch previously worked in commercial brokerage and real estate investment in New York and Washington, DC. Mr. Kirsch holds an MBA in Real Estate from The Wharton School and a BA in Communication from Stanford University.
Technical specifications
Online attendance uses the GoToMeeting platform. If you intend to participate using your computer speakers (instead of calling into the conference call bridge), please test your speakers before the Webinar so that you are sure they will work.