Office / Industrial / Retail / Leasing
Office / Industrial / Retail / Leasing Excel Model Templates
Compare the Standard and Professional Office/Industrial Development Model Versions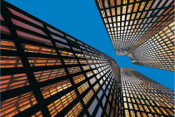 "We love your Excel models. We've used Argus Developer and your spreadsheets allow us to be considerably more flexible in our assumptions, give us peace of mind with fully transparent formulas and assumptions, save huge amounts of time, and make us look really on point with investors. We recommend these to everyone in CRE!"

SR Mills, President  Bear Development
Would you like to invest in the development, operation, and sale of an office or industrial building? Are you considering a remodelling project for retail or tenant space? Our professionally developed, stress-tested and fully unlocked and customizable Excel models take all the stress out of your financial analyses throughout your project.
With a proven track record over hundreds of commercial and industrial projects totalling billions of dollars, our templates are equipped to streamline your financial planning and are designed to take you from acquisition or development, through to operation and eventual disposition.
Our monthly pro-forma template covers such variables as joint venture partnership structures and master leasing, or additional facilities such as ground-floor retail and income-generating parking facilities, allowing you to tailor the form to suit your project's individual requirements. Every stage is simplified and streamlined, with an emphasis on ease of use, whether you're tackling master leasing or the valuation and disposition of any retail or office components. We've got it all covered!
There's no need to hire a costly financial analyst, with REFM! Our template models allow you to screen rapidly while increasing trust in your model, saving time and effort and substantially reducing your project's margin of error.
Office / Industrial / Retail / Leasing Excel Model Templates
Click on any image below to learn more about the product
Showing all 6 results