Condominiums / Townhomes
Condominium Building and Townhouse Development Excel Model Templates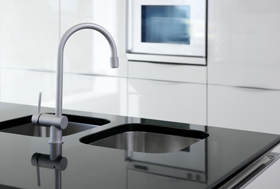 "We love your Excel models. We've used Argus Developer and your spreadsheets allow us to be considerably more flexible in our assumptions, give us peace of mind with fully transparent formulas and assumptions, save huge amounts of time, and make us look really on point with investors. We recommend these to everyone in CRE!"

SR Mills, President  Bear Development
If you're considering investing in the ground-up development of a residential condominium building or townhouse project,
our professionally developed and fully customizable Excel models will make the project's financial analysis a piece of cake!
Our modelling templates have been in continual use for over 5 years on hundreds of residential condo and townhome developments, and are equipped to streamline the financial planning of your construction project from beginning to end. From mixed unit pricing to creating structure formulas for equity joint ventures, our models just work.
Whether you're building condominiums with or without retail tenants, or features such as for-sale parking and storage facilities, our spreadsheet models have it covered. The monthly pro forma template includes every step, from your initial "back-of-the-envelope" calculations and cash flow summaries through to detailed analysis of profit sharing, return summaries and cost budget schedules.
There's no need to hire a costly financial analyst, or spend hundreds of hours developing a model! It's all here: Easy to use, and backed by our ongoing expert support. Our Excel templates will allow you to screen rapidly, saving you valuable time and helping you to increase trust and confidence in your model.
Condominium Building and Townhouse Development Excel Model Templates
Click on any image below to learn more about the product
Showing all 3 results