Joint Venture and Private Equity
Joint Venture and Private Equity Fund Financial Modeling Self Study Videos
Learn from anywhere, on your own schedule, at your own pace
.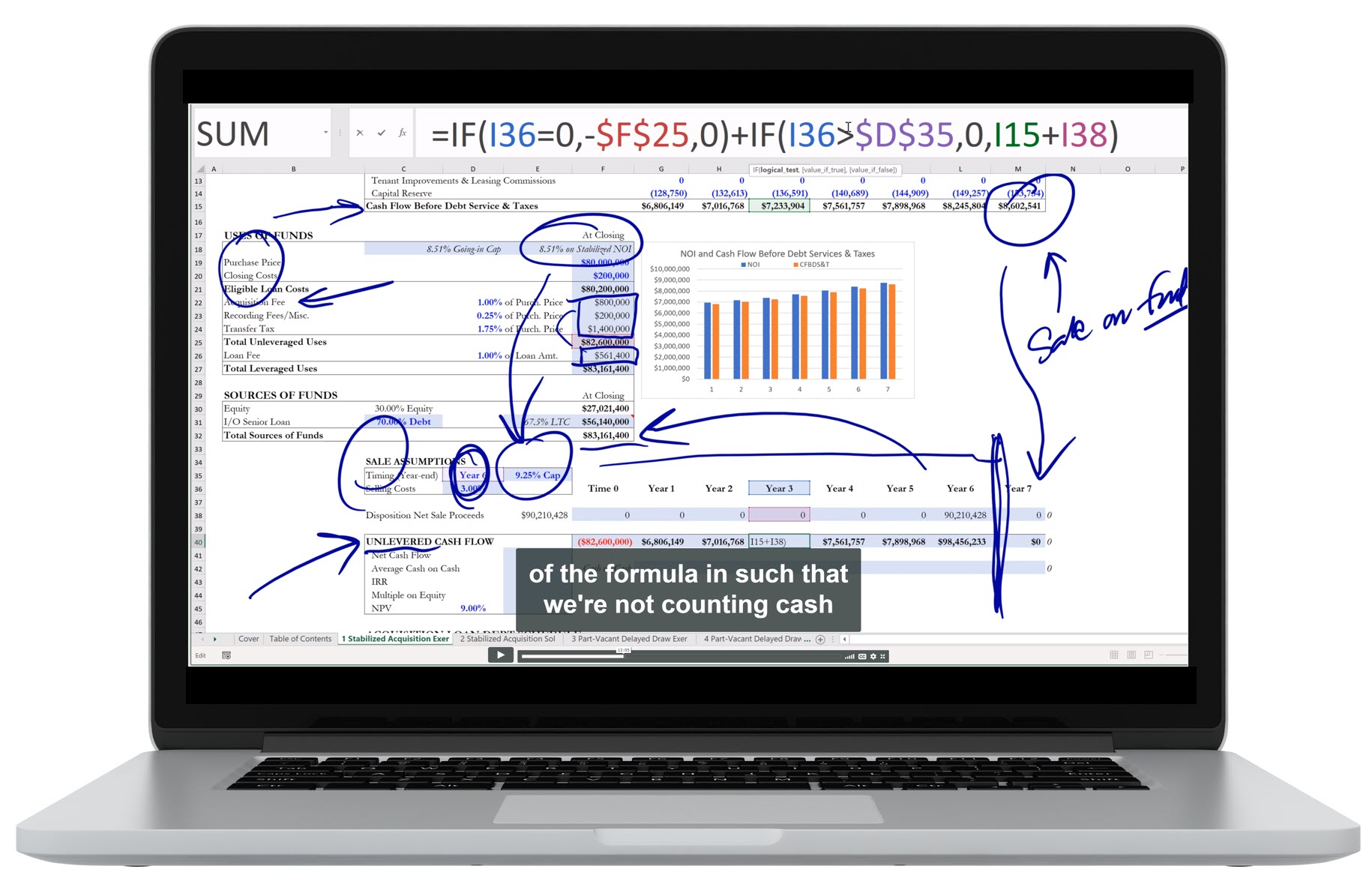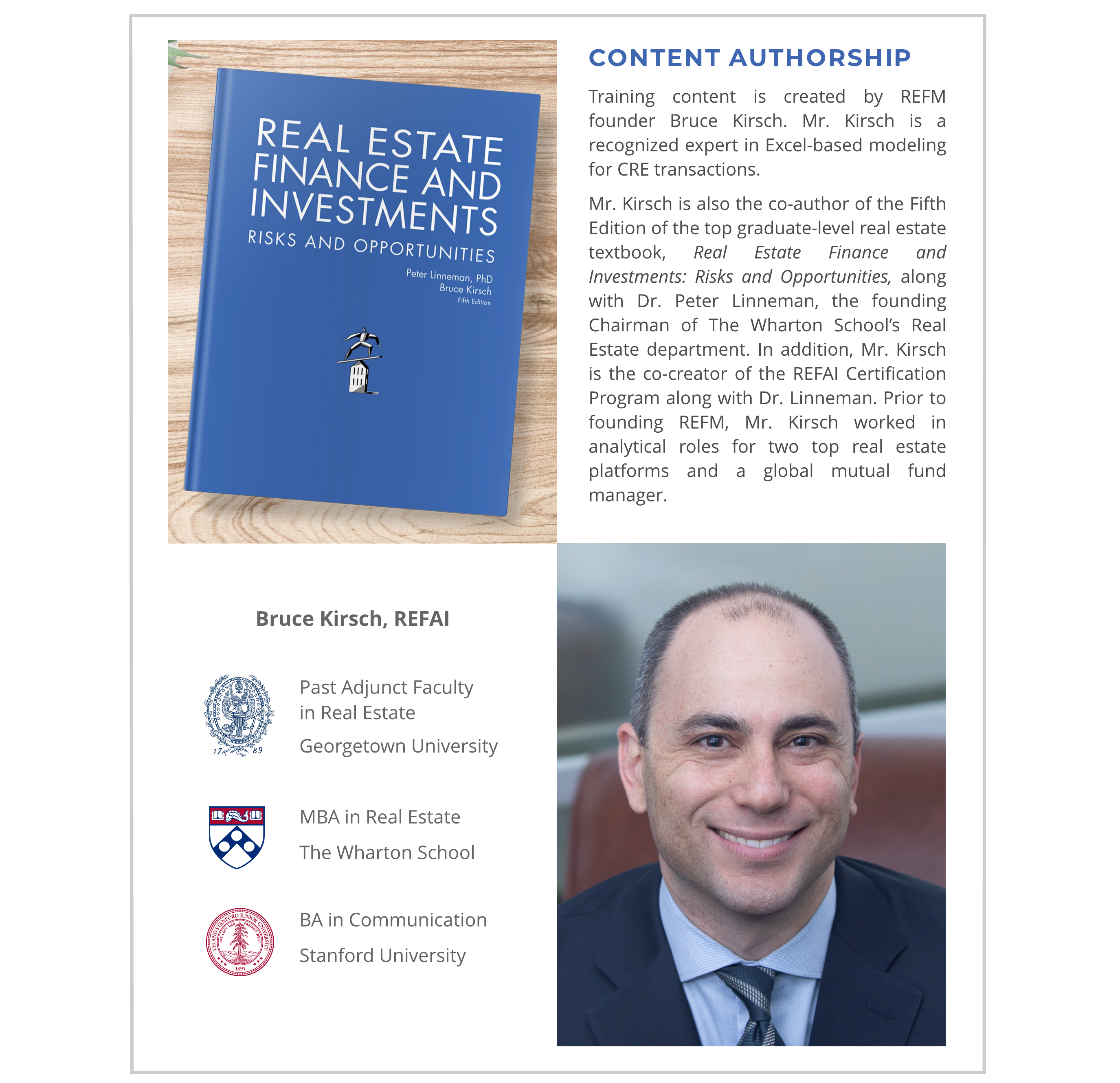 All REFM Self Study Video Tutorials include a fully unlocked customizable Excel file that you will use to follow along with the lesson and in which you will perform exercises.  Each Self Study video is like a digital textbook with easy navigation of content. The video and Excel file are available instantly and you get lifetime use of them.
  Videos are computer-, tablet- and phone-friendly, and Excel files are compatible with both PC and Mac
"Great organization and teaching built into the product!" – Kyle Zaylor, The Irvine Company
"Thank you! This is the most useful course I've had in years." – Eliza S.
"Your self-study products are what got me my job at Starwood." – Anonymous
Showing all 5 results