Self-Storage
Self-Storage Property Excel Model Templates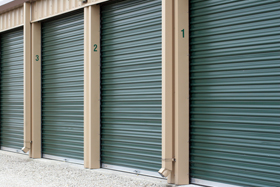 "We love your Excel models. We've used Argus Developer and your spreadsheets allow us to be considerably more flexible in our assumptions, give us peace of mind with fully transparent formulas and assumptions, save huge amounts of time, and make us look really on point with investors. We recommend these to everyone in CRE!"

SR Mills, President  Bear Development
Whether you're about to commence on the ground-up development of a self-storage facility or the acquisition of an existing property, REFM's stress-tested and customizable spreadsheet models have been professionally developed to make your financial analysis a breeze!
With over 5 years of use on hundreds of similar projects they have been designed specifically to offer accurate and user-friendly financial planning at every stage of your project, from competition pricing through to monthly loan amortization schedules, and everything in between.
There's no need to hire a costly financial analyst with REFM! We've got it all covered, and backed by our expert support, allowing you to screen rapidly, build trust in your model, and focus more of your time and effort on the things that matter throughout your project.
Self-Storage Property Excel Model Templates
Click on an image below to learn more about the product
Showing all 2 results