Land and Housing
Land and Housing Subdivision Development Excel Model Templates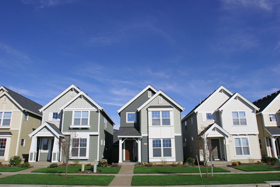 "We love your Excel models. We've used Argus Developer and your spreadsheets allow us to be considerably more flexible in our assumptions, give us peace of mind with fully transparent formulas and assumptions, save huge amounts of time, and make us look really on point with investors. We recommend these to everyone in CRE!"

SR Mills, President  Bear Development
Whether you're investing in a single phase land project or housing subdivision development, our stress-tested and fully customizable Excel models will take all the worry out of your financial planning, throughout the whole process.
Since 2009 our templates have provided hundreds of unit sales models for subdivision developments and are designed and equipped to facilitate the financial planning of your building project, from typical concerns about acquisition development and construction loans to joint venture equity partnerships.
Our monthly, pro-forma template includes features designed specifically for those interested in developing land into lots and those engaged in the speculative or contract building of estates. From those very first "back-of-the-envelope" forecasts and calculations to unit and lot mixing and pricing and soft and hard cost budgeting, we've got it covered.
Backed by our expert support, REFM's rapid screening saves you valuable time while its accuracy and ease of use take away the costs of hiring a financial analyst!
Land and Housing Subdivision Development Excel Model Templates
Click on any image below to learn more about the product
Showing all 6 results