If there's one thing that real estate investors are always asking themselves, it's "What is the next hot market?" There's a bit of science to that answer, and a wealth of real estate analysts have weighed in over the past year on which markets will be hot for 2017.
Below are just a few of the hot markets that continually make analysts' lists: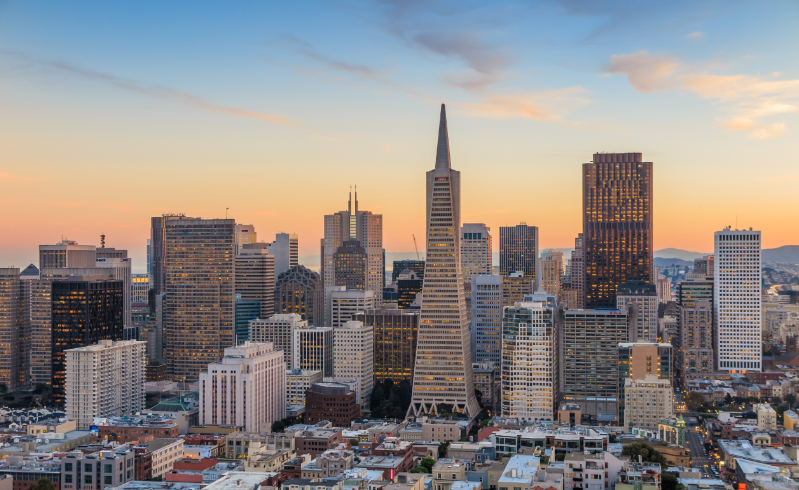 #1. San Francisco, California
The growth of San Francisco as a hotspot for tech companies seems to be never ending. As such, there is a high demand for rental housing, which has commercial real estate investors keeping a keen eye on this market. In fact, Freddie Mac predicts that San Francisco will be one of the hottest markets in 2017 — particularly in the multifamily sector — with potential rent growth of 6.2%.  
#2. Atlanta, Georgia
According to CBRE's Americas Investor Intentions Survey, Atlanta ranks 6th among metros respondents believe to be the most attractive for real estate investment. What's more, in All Property Management's recent Rental Ranking Report, Atlanta landed as 16th in the U.S. for rental ROI and 4th in the Southeast thanks to 2.94% job growth, an 8.4% vacancy rate, and property appreciation of 7.98%.
#3. Phoenix, Arizona
The Valley of the Sun is experiencing rising employment rates and low vacancy coupled with good rent growth, which should make for average annual NOI returns in the low 5% range according to Ten-X and a recent NREI article. What's more, the Urban Land Institute's Emerging Trends Report gives Phoenix a 3.68 out of 5 investment score for multifamily.  
#4. Austin, Texas
Ranking among the top markets to watch in the aforementioned Emerging Trends Report, Austin consistently ticks the majority of the boxes when it comes to market attractiveness. According to the report, Austin has benefited from a diverse economy that was minimally impacted by the global financial crisis, it has a growing population base with an educated labor force, and boasts a "hip" factor that makes Austin attractive to millennial workers.
#5. San Antonio, Texas
Also ranking quite high on the Emerging Trends Report, San Antonio has garnered quite a bit of attention from institutional investors who are looking for opportunities in this very affordable market. The metro is seeing activity in shared office locations, urban residential, historic redevelopments, and top-tier distribution.
Keeping Up With the Market
For more insights on up and coming markets and to keep an eye on real estate trends across various sectors, be sure to follow our REFM blog. In the meantime, what markets are you keeping an eye on as we roll into the New Year? Share your thoughts with us in the comments below.