Many moons ago we showed you how to use drop-down menus as part of your spreadsheets. These are handy in that you can toggle a variable, and by making that variable a driver of outputs, easily switch between a pre-set selection of list items as the input. For example, Valuation Basis: Forward NOI vs. TTM NOI.
The good news is that there is an even easier way to enter your list choices than creating a list in the spreadsheet grid itself. All you have to do is shown below.
After selecting the cell in which you wish the drop-down menu to appear, on the ribbon Data tab, select Data Validation > Data Validation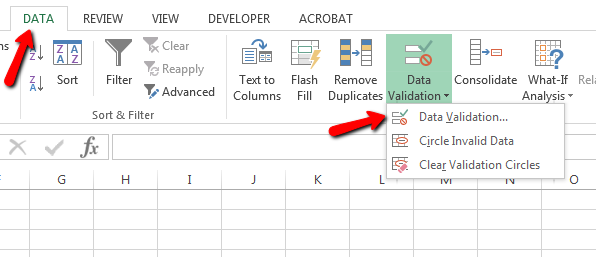 Then, Allow: List, and specify the text values in the Source field, separated by commas, and click the OK button.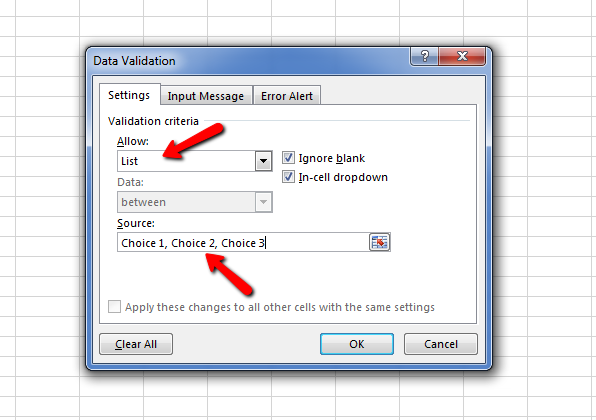 Enjoy.