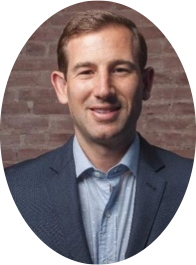 How did you get started in the commercial real estate business?
Like many real estate professionals, my initial exposure to the business was through my Dad. An attorney by trade, he and a few partners started buying large tracts of land throughout Florida in 2005. They would put in the proper infrastructure, get the entitlement, then flip the land to single-family home developers. It was a great business, until it wasn't, and in 2009 they were left with a lot of value-less land and personal recourse. Being loosely involved, I learned a lot about the complexity and expertise required to be successful in real estate. It was then that I sought out to be a student of the real estate game.
space
What do you love the most about CRE?
The people. A career is about is having a great experience and a great life, and you can do that in real estate. In real estate a group of individuals with completely different skill-sets can come together and build something that is architecturally significant, makes a neighborhood better, or creates wonderfully humane spaces in which people can work and play.
Real estate is also unique because it's an entrepreneurial business where almost everyone aspires to do their own deals. This makes for an interesting work environment because, while everyone is doing their job, they're also building the skill set and network needed to launch their own company.
space
What are you working on right now? 
My company, Atlas Real Estate Partners, has a unique structure; we're based in NYC, but we have partners in each market that we operate which provide an informational advantage, access to off-market deals through their deep relationships, and local ownership.
The market today is incredibly competitive with many assets classes and submarkets being generally over-priced. That said, we continue to seek deals that offer good in-place cash flow, readily identifiable value-add opportunities, limited downside, and that are located in markets that are supply-constrained and offer strong long-term fundamentals. We're currently under contract on a medical office deal in Northwest Houston that has been severely mis-managed. We plan to complete modest renovations and execute a lease-up strategy to bring it back up to market occupancy.
space
What's the most challenging thing about your job?
Managing my time effectively continues to be the most challenging aspect of my job. Each day gets filled with countless meetings and phone calls, it's hard to get any real meaningful work done at work. I get a majority of my work done before 9a, after 7p, or over the weekend when email traffic is the slowest.
I've heard of companies doing things like 'no meeting Tuesdays', which I find really intriguing.
space
What is your dream project to work on? Why?
Acquiring a property that was mis-managed and over-looked, allowing me to purchase it at a significant discount to replacement cost and to the market (deals are only attractive if priced right). Through rebranding, renovation, and putting a great team in place, the property is now 100% leased to credit quality tenants and producing great returns to investors. I'm definitely a value investor.
That said, I also have a strong interest in adaptive reuse and repurposing obsolete buildings into cool/creative uses that add energy to a neighborhood.
space
Any words of wisdom for young folks looking to get started in the business?
When you begin your career, don't take yourself too seriously. There's a lot to learn. You will make mistakes. Be willing to work hard, network, try to keep learning, and don't ever accept it when somebody says do it because that's the way it's always been done.
And always be a student of the game.
space
What's your favorite building? Why?
The office of Stampone Law located on Cottman Ave, just outside Philadelphia. In 2000, my dad stumbled upon a dilapidated 1952 building which was scheduled for demolition before he acquired it. He gut-renovated the building, retaining 100% of the original façade, and transformed it into the new home of Stampone Law. The new location was a labor of love. He recognized the buildings potential and welcomed the opportunity to preserve a part of the neighborhoods history. As a firm that represents "neighborhood guys" including many construction workers, who better to participate in the renovation, construction and fit-out of the new digs than the same guys the firm seeks to represent. It's a cool project that brings together many things I love about the business.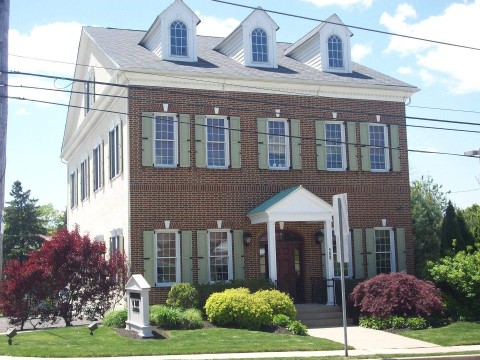 Joe Stampone is the VP of Investments for Atlas Real Estate Partners. He also authors a popular blog, A Student of the Real Estate Game, a community of real estate professionals driven by a passion to be on the cutting edge and grow their careers through collaborative learning.