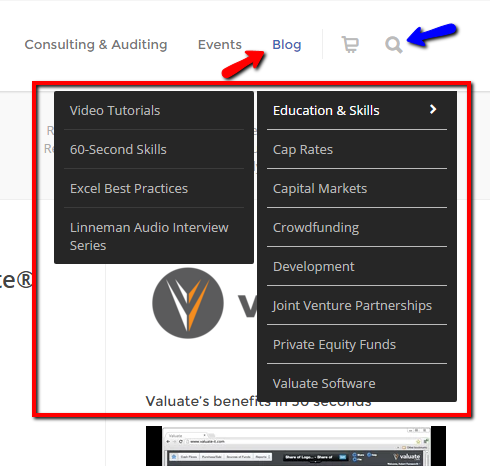 This week marks the fifth anniversary and the 500th blog post of Model for Success. Here's how you can get the most out of the wealth of valuable free information and resources housed in the blog.
The navigation elements sit at the top right of the page, and are shown in this post.
You can search by keyword by clicking the magnifying glass, typing your search term(s), and then hitting the Enter key
You can search by topic by hovering your mouse over the Blog label, and a menu will appear below with topics listed alphabetically underneath the Education and Skills category label. Note that Education and Skills has its own sub-menu (there are slight interface differences on mobile devices).
You can also search for posts containing similar topics to the one you are reading by clicking any keyword "tag" listed at the top of the post.
Now that you know how to find what already exists, on what other topics would you like us to blog? Email your requests to blog@getrefm.com.