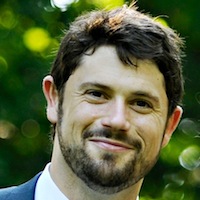 REFM: Ben, you are the founder of two exciting businesses, Popularise and Fundraiser, that bring power to the people. What were the inspiration and impetus for the founding of the Rise companies?
Ben Miller: Both Popularise and Fundrise come directly out of our experience as real estate developers. In each case, we ran into a problem while in development and decided to solve it by applying classic web 2.0 principles of online collaboration to an outdated real estate norm.
Popularise, which we launched in December 2011, came out of a debate we were having internally among my brother Dan, Brandon, Kenny, and I about what tenant should go into a building we had just purchased next to Rock & Roll Hotel on H Street NE in Washington DC. My brother felt like it should be an NY bohemian restaurant and I thought it should be a neighborhood pizza place. When it struck us, why should three guys sitting in an office somewhere make this decision without getting input from the people who live there and spend time there — the ultimate customer.  So, we created Popularise to ask the customer, local resident, and other stakeholders to help us figure out how best to develop the property.
Fundrise was also a simple idea, although much more complicated to implement from a regulatory point of view. We were acquiring a property on H Street NE (the AutoZone) and went to the traditional sources of capital to raise money. What we heard from private equity funds was that it was too small of a project. They required a minimum of $10 million in equity and we only needed $3.9 million in debt and equity. And the wealthy accredited investors largely hadn't even heard of H Street NE, which surprised my brother and me at first because we spend a lot of time on H Street. Lots of people we know live there, hang out there and know it is an up-and-coming neighborhood, but those people were not the traditional source of capital for real estate investment. So it dawned on us, maybe we had it backward? Why couldn't our friends and neighbors — the local community – be the ones who could invest in a local real estate? With this notion, we began to develop Fundraise to democratize who and how people invest local real estate.
REFM:   Tell us about Popularise — how many sites are currently listed on the platform?
Ben: Currently we have 11 properties on Popularise (including one in Australia), and we are seeing a growth spurt right now so a lot more is in the works.
REFM:   Can  you give us an example of the impact Popularise it has had on one or more particular sites?
Ben: I can give you two extremely different companies that used Popularise and who benefited in very different ways.
Skanska is using it for a ground-up 350,000 square foot, a mixed-use development project in Seattle that aims to build an open-air "Market Hall" for which they are using Popularise to source ideas for the market's open retail space. So far the building has had over 7,250 views and 36 submitted ideas for what should be developed inside the building. The project has been receiving attention from residents and stakeholders alike. Here is what the Seattle Met, a local blog, wrote recently:
"Skanska hopes Popularise will solve a common developer conundrum. Public input is a critical part of securing city zoning approval, but the citizens who write letters or take the time to turn up at a Tuesday night public meeting overwhelmingly skew towards the opposition, be it to the project specifically or change in general. As for the opinions of the young, tech-savvy types who will eventually work in this building, says Picard, 'How do you tap into the voice of other people who care with their dollars but don't necessarily care with their evenings, or by writing a letter to city council?'"

For Skanska, Popularise has helped them gain powerful input from stakeholders and has been receiving rave reviews at their design review hearings because they have had such broad community involvement. .
Then in Oklahoma City, a small property owner with a 1500 square-foot building created a drawing board on Popularise to hear creative ideas for the development of the space, which will serve the neighborhood… Not only did they get more than 10,000 people checking it out, but 20-30 tenants approached them for the location.
REFM:  Where are levels of engagement  highest and why?
Ben: The highest levels of engagement have been on H Street NE in Washington DC and in the Plaza District in Oklahoma City. I believe the reason is that those neighborhoods are the most interconnected and active. They already had a vibrant community, online and offline, working to revitalize their neighborhoods. Popularise allowed these communities to come together in a way that wasn't possible before, by providing a platform for ideas while giving both developers and community stakeholders a voice in real estate development.
REFM: Are developers receptive or hesitant? Why?
Ben: At first developers were hesitant, and some still are. I've heard from a bunch of established real estate companies that nothing good would come from asking the local consumers, residents, and activists for help on their development. Their past experiences had taught them that the community is often an adversary to new development. I completely understand the viewpoint because I too have stood in front of community meetings experienced skepticism from attendees.
But as Skanska has shown if you engage the broader community, you can activate the silent majority who by and large are excited about new places opening and growing their city. Regency Centers recently used Popularise in Baltimore successfully.  Better to quote them directly:
"Crowdsourcing is a new term, but asking customers about their shopping preferences have always been integral to strong tenant merchandising. Social media and new technology, like Popularise, allows us to reach more people in a nontraditional way," said Jack deVilliers, leasing agent for center owner Regency Centers.
http://www.shoppingcenterweekly.com/
Stay tuned for part 2, which will be a video interview.