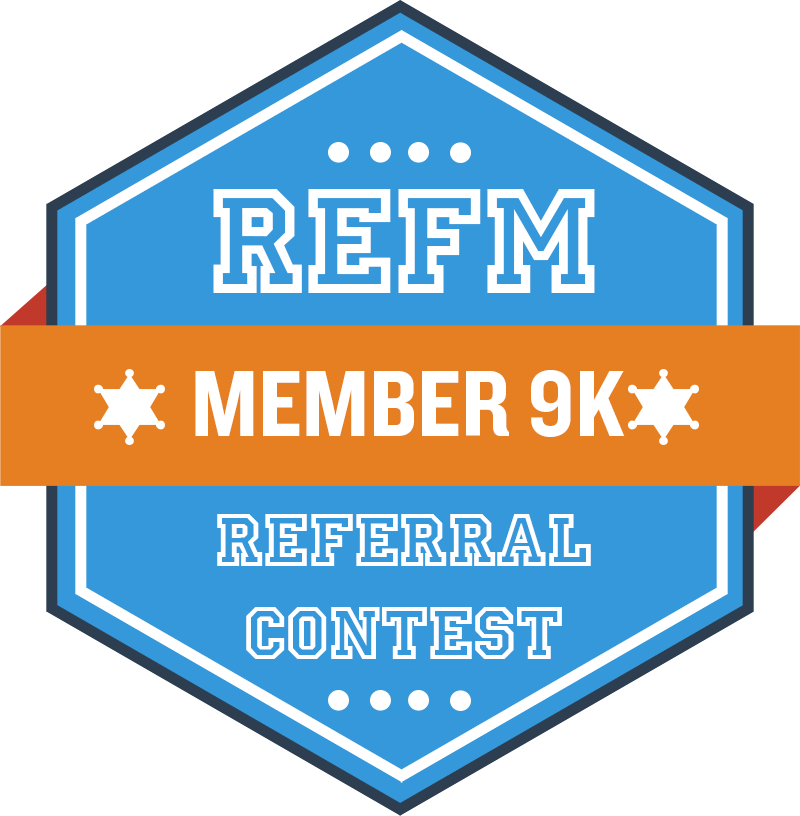 We are VERY CLOSE to having 9,000 REFM Community Members, and we will be giving away $9,000 in Coupons upon reaching #9,000! To celebrate and thank you for your support, we will be holding a Referral Contest with two ways to win! Here's how it will work:
You refer as many interested folks as you can who are not yet REFM Account holders
They sign up and note you as the Referral on the Account Sign Up page
When we hit our 9,000th Account, we will do two things:
Reward the 9,000th Member with $3,000 in REFM Coupons, and their Referrer with $3,000 in REFM Coupons
Reward the Top Referrer with $3,000 in Coupons
So go ahead and forward this link on – there's a lot to win!
– Bruce