Below is a reposting of the post I made in April 2011.
We keep getting "the housing market is past its bottom" stories here in Washington, DC. How about in your markets?
//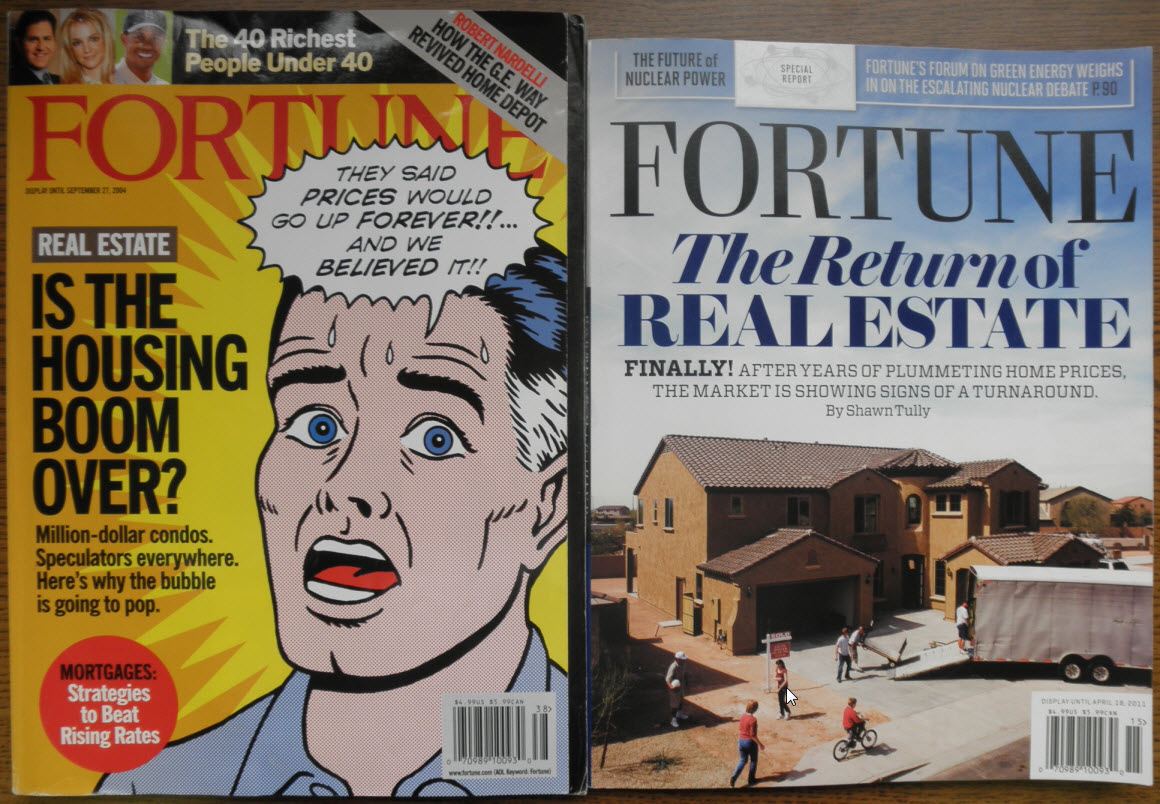 September 2004                                                       April 2011
I knew that I would be glad I saved the September 2004 issue of Fortune, where staff writer Shawn Tully warned that the for-sale housing market was bound to implode shortly.  This month's issue of Fortune features on the cover a follow-up article by Mr. Tully, where he now heralds the "Return of Housing".   While his analysis related to lack of new housing construction and cratering of prices over the last few years is sound, I can't help but be skeptical about the snapping back of the non-Washington DC Metro Area housing markets just yet.
There are just way too many people still out of work outside of the DC Metro Area, far too few new jobs being created, and no major job creation engine in sight (what ever happened to "green"?).  And I couldn't help but notice that while Fortune purposefully reduced the height and width of its printed format over the course of the last 7 years, this month's issue is literally half the page count of the September 2004 issue.  One thing is clear: corporate advertising budgets have not returned to their pre-bubble levels (either that or Fortune has lost its desirability to advertisers, which I highly doubt).
So what do you think? Has Tully jumped the gun?