This is the second in a series of posts that describe the stages and activities in the real estate development process. We are writing this series through the lens of doing ground-up development on a raw piece of land, or developing land with an existing structure on it that is not currently income-producing. Click here for the Stage 1, Part 1 post on Visioning and Land Valuation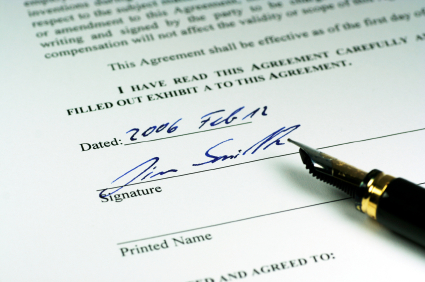 Stage 1: Pursuit/Site Control, Part 2
After visioning and land valuation (both by residual land valuation math and through comps, covered in the previous post), we have additional Preliminary Due Diligence. Land valuation can be considered part of due diligence, which is the overall process of stating all of your assumptions about your knowledge of the property, and admitting and cataloging those things you do not know about the property, and then challenging your assumptions and finding answers for all of the unknowns. In other words, it's the implied rational, responsible person's response to caveat emptor.
The goal of preliminary due diligence is to identify any major issues BEFORE you invest too much time, energy or money on the potential investment.
Here are some of the preliminary items that you will be reviewing, and the questions you will be asking and answering:
Title

What individual or legal entity is the owner of the land?
Are there any legal liens on the property?
Is building a structure on this particular plot of land allowed by law?

Survey

What are the exact legal boundaries of the property?
Are there any easements to which the land is subject?

Zoning

What uses are allowed on the land?
How large of a structure can be put on the land (in units or square footage)?

Environmental

Is the property "clean", or environmentally impaired in any way? (a Phase 1 Environmental report will tell you the basics of this)
Is the property within the 100-year floodplain?
This level of due diligence can be done relatively quickly and at relatively low cost. If you like the answers you get, you can formulate an initial offer.
Letter of Intent. The next step would be to formulate a Letter of Intent, or LOI, to purchase the property.  The LOI can be very short and to the point — it could essentially be as concise as addressing:
Who you are
Your interest in acquiring the property
The price you are willing to pay
The deposit amount you are willing to offer
The formal Due Diligence period required (how many days)
The closing date
All of this can fit on a single page if you want to keep it that brief, and could even be presented in a bulleted list as shown above. There's no need for a big wind-up or flowery prose. Your goal at this point in time is to see if the land is in play i.e., available for purchase, because if it's not, you need to move on to the next opportunity. Time is money, and you don't want to waste either barking up the wrong tree.