This is the third in a series of posts that describe the stages and activities in the real estate development process. We are writing this series through the lens of doing ground-up development on a raw piece of land, or developing land with an existing structure on it that is not currently income-producing. Click here for the Stage 1, Part 1 post on Visioning and Land Valuation and here for the Stage 1, Part 2 post on Preliminary Due Diligence and Letter of Intent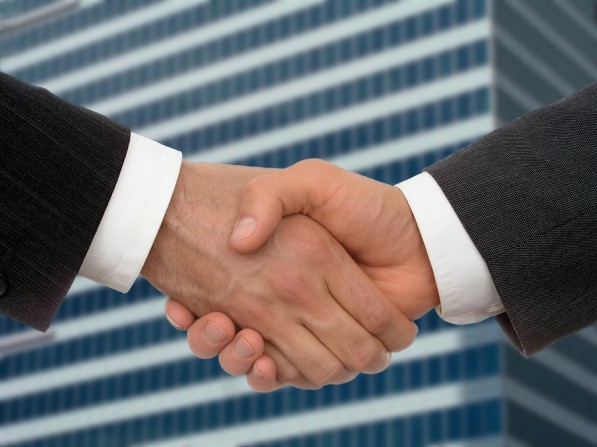 Land Purchase Negotiation and Purchase and Sale Agreement Drafting
Assuming that your offer for the development site was reasonably attractive to the seller (or assuming they have no intent to sell but are starved for attention), they will be in contact with you. Whether you realized it or not, the negotiation commenced when you made initial contact with the seller via the Letter of Intent. What will likely follow is a series of meetings, communications via email and phone, and more meetings, during which time the land seller will try to extract more value from their property and better terms for them as seller.
As with everything else, the two main elements being negotiated are always How Much and When. In the context of a land purchase, beyond the Purchase Price itself this typically takes the form of:
Initial Deposit

(refundable during the formal Due Diligence period)

Additional Deposit(s)

at one or more milestones after Due Diligence has expired (non-refundable)
Closing, which will ideally occur at the start of construction so that the construction loan can fund some of the land purchase.
The important thing to understand is that everything good that you negotiate as the buyer will come at a cost of some sort. For instance, if you want a longer-than-normal formal Due Diligence period, your Initial Deposit will likely be higher than usual. If you want an extended Closing timeline, you will likely have to pay one or more Additional Deposits along the way (these can be sizable). Additionally, the Purchase Price itself will likely rise when the Closing timeline is protracted, because the land seller has an opportunity cost to not getting paid sooner and being able to invest the proceeds elsewhere.
As the negotiation is going on, you as the buyer are working with your real estate transaction attorney to draft and refine the Purchase and Sale Agreement (PSA) (land sale contract) to get it to the point where it is mutually acceptable and then executed by both buyer and seller.
Final Due Diligence
There will be a formal Due Diligence period included in the terms of the PSA (likely 60-90 days) during which you as "contract purchaser" can terminate the contract for any reason whatsoever, which will trigger the refunding of your Initial Deposit. It is during this formal period that you as the buyer are re-checking every item of due diligence that you have already completed, and digging deeper as needed. Part of this process is updating your financial projection model (pro-forma) with every new bit of project budget and income assumption information you can get, and making sure that you are still happy with the economics of the transaction after those pieces of new information ripple through the model.
Once the formal Due Diligence period expires, your Initial Deposit will "go hard" (become non-refundable) and you are on your way to becoming the new title holder of the land.