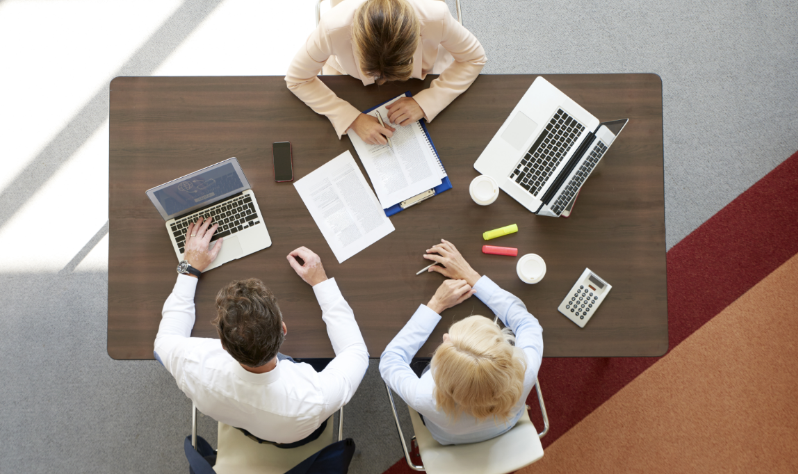 It's easy to get caught up in the excitement of purchasing an investment property and lose track of the basic financial equations that are necessary to ensure long-term success. One way an investor can always avoid getting caught in this trap is to use good real estate financial modeling tools. These tools will point the way to economically sound investments and hopefully lead you away from making bad choices.
Here are three rules to help you avoid "deal fever" when you are breaking into real estate investing.
#1. Do More Research on the Property Than You Need to
One important thing to do when you are considering investing in real estate is to research everything you can find about the property you're about to buy. There are things beyond the basic title report or lot map that will help you make good decisions about whether the property is a worthy investment or not.
Asking a lot of questions is just part of it. Finding out more about the neighborhood, such as where zoning lines lie, and whether it's in a flood zone, are examples of other things that should be thoroughly investigated. Another obvious question is determining what might need replaced or repaired on the property, and how much it might cost. It is also useful to know what the rental rate on the property might be once it is repaired. Figure out your best case scenario and your worst case scenario and hopefully the property performs somewhere in between.
#2. Get An Experienced Investor's Opinion
Getting a second opinion from somebody you respect can also help you avoid making a bad real estate investment decision. Align with someone who also has real estate experience to evaluate your real estate deal, and this will prevent you from making a real estate purchase based on an emotional decision.
Many times it's difficult to step back and see the whole deal once we have invested a lot of time and energy. We can get caught up in the emotions of trying to get the deal closed because we are so invested. Having someone who can look at the situation objectively and rationally, and look at the numbers and make a good evaluation, will help us make a good decision in the long term.
#3. Know All the Comps
Although this definitely goes under researching a property thoroughly, it means you have to know more than the appraiser. Knowing all the comparable properties for sale, or that have sold in the last 6 months, is an important part in negotiating the best deal possible for your real estate investment.
By not overpaying for the property, you will avoid putting yourself in a situation where you could incur a loss, or have a long-term investment that does not return what you were expecting. If you know all the properties in the neighborhood that are for sale, and what has sold recently, you will avoid overpaying for the property.
As a real estate investor you need to have processes and systems that help you make good decisions. These are some of the tools you can use to help you quickly decide whether a property is worth investing in for your real estate portfolio. Financial modeling of your real estate investment, along with good advice from someone you trust, can go a long way.