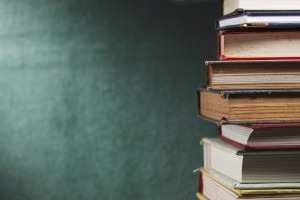 Last week I was honored with an opportunity to present to a delegation from the Ministry of Housing and Urban-Rural Development of the People's Republic of China.  The group of 50 or so was hosted by Charles Schilke, Associate Dean of the Real Estate Program at the Georgetown School of Continuing Studies.  This was a brand new experience for me in that my presentation was translated in real time from English to Chinese, and also in that the audience had an additional legitimate reason not to laugh at my jokes other than the fact that they were not funny or well-delivered (I have a sneaking suspicion that the jokes were edited out altogether by the translator).
The delegation was specifically interested in how to best provide affordable housing to the Chinese population.  What came to mind more than anything else were two things: a more uniform distribution of quality public primary and secondary education, and a more uniform distribution of safety across neighborhoods. To paraphrase Professor Joseph Gyourko of Wharton, who impressed upon me that "families buy school districts that come with houses", there is perhaps a natural corollary that "families, and individuals, buy peace of mind that comes with a place to stay".
I am a firm believer that government can provide and maintain a greater quantity of more financially accessible housing stock  by aiding in the more uniform distribution of both excellent education and safe streets.  If China focuses on that, then it might be able to avoid the huge disparities in suburban housing prices that we see in the U.S. and elsewhere.  Yes, easier said than done, because the best and brightest in Chinese society are likely not going to teach in public schools (the same way they typically don't do so here), and because crime will never go away altogether, but something to keep in mind nonetheless when one is shaping policy and setting goals.
What do you think are the best ways to create a greater quantity of affordable housing?