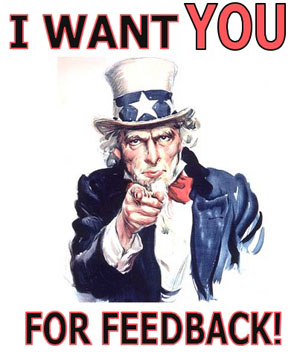 As a reminder, last November we introduced the "Seven Elements Of Successful Real Estate Investing" as a framework from which we can work to give structure to and increase the potential for success of our real estate investments.
The Seven Elements can be seen as steps to be executed in order, but when we are pursuing more than one investment at a time, we will naturally be performing more than one step simultaneously.
###
Element #2: Identify your individual strengths and weaknesses, and that of your team as a whole, and address them
Performing a candid inventory of your and your team's core competencies with respect to knowledge and analytical and technical skills is critical to setting yourself up for success.
You can accomplish this by performing a 360-degree team inventory.  This is a great technique in which every member of the team anonymously (thus candidly) evaluates in writing every other member of the team, and then presents each team member with the completed questionnaires from their fellow team members.   The questions that are on the questionnaire can be something like this:
1.    What are [ Name of colleague ]'s most valuable attributes as a team member?
2.    What is his/her greatest weakness as a team member?
3.    In what areas is he/she strongest with respect to individual knowledge and technical skills?
4.    In what areas is he/she weakest with respect to individual knowledge and technical skills?
5.    If you could change one thing about the way he/she interacts with you, what would it be?
Admittedly, answering these questions frankly about your colleagues can be difficult or awkward, but it is in the best interest of the team for everyone to be honest in their responses.
My business school training included one of these 360-degree inventories with our "learning team", and it was not easy to hear some of the things that were said of me.  In retrospect, the things that hurt the most were the most valuable to my future development because I really took them to heart. All feedback, by definition, is valid.  It is what you decide to do with it that determines your professional growth.
The beautiful thing is that once you come to understand where you are perceived to be weakest, you can address those areas head on.  If you are a great financial modeler but don't have a deep knowledge of construction basics, you can bone up on construction knowledge, and vice versa. The more valuable you become to your team, the better off you are, and the better off the team is as well.