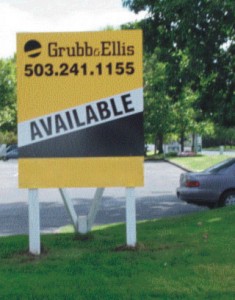 By Garry Owen
It appears Grubb & Ellis is for sale? Again. This brand has changed hands, transformed and morphed itself to the point that I don't know exactly what's for sale. I know there's a G&E commercial brokerage and there's a G&E Apartment REIT. I believe there is G&E Advisors and there used to be a G&E Residential Brokerage.
G&E first started as an Oakland based commercial brokerage in the late 60s –early 70s, and Hal Ellis' success stretched across the bay into the San Francisco commercial markets. G&E became a regional powerhouse, one of the two big houses during the 70s. Success continued to call and in the late 70s Hal sold the brand. It was some sort of stock deal, and from all outward appearances, life for Hal Ellis was good.
I bumped into Hal for the last time around 1978-79. He was an old school gentleman with a twinkle in his eye. We teased him about all the money he had made, although later, when things went sour, there were some rumors thathe was used the stock he had received for his valuable brand to wallpaper his bathroom.
A.P Giannini built the largest, most successful bank in the world (Bank of America) by standing on the steps of San Francisco City Hall with a table laden with cash right after the devastating earthquake of 1906. He made on the spot loans to the citizenry to rebuild their houses and businesses. Eventually B of A grew to over 1,100 branches within the State of California by sticking to the basics.
Would A.P Giannini and Hal Ellis recognize their brands today?