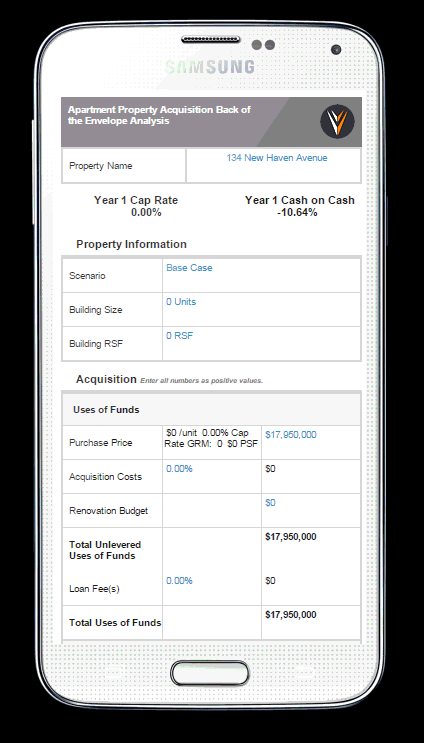 For all you multi-family property buyers and investors in the audience… please note that the Apartment Property Acquisition Back of the Envelope Excel template file previously offered at getrefm.com is no longer available. The tool has been improved and migrated over to our web-based Valuate software application, which is available for free from your computer, tablet and phone.
Check it out here from any device — no login needed.
The new format allows for quick entry of the following key inputs variables:
property and scenario name
building size and RSF
purchase price
acquisition costs
renovation budget
loan fees
mezzanine and senior loan
holding period
annual income and expense growth
gross potential rent and other income
vacancy/credit loss
expenses/RE taxes.
You can email yourself and others a link to a shareable version of the financial analysis when you're done, and you can also save it as Excel for presentation. The full computer desktop user interface is shown below.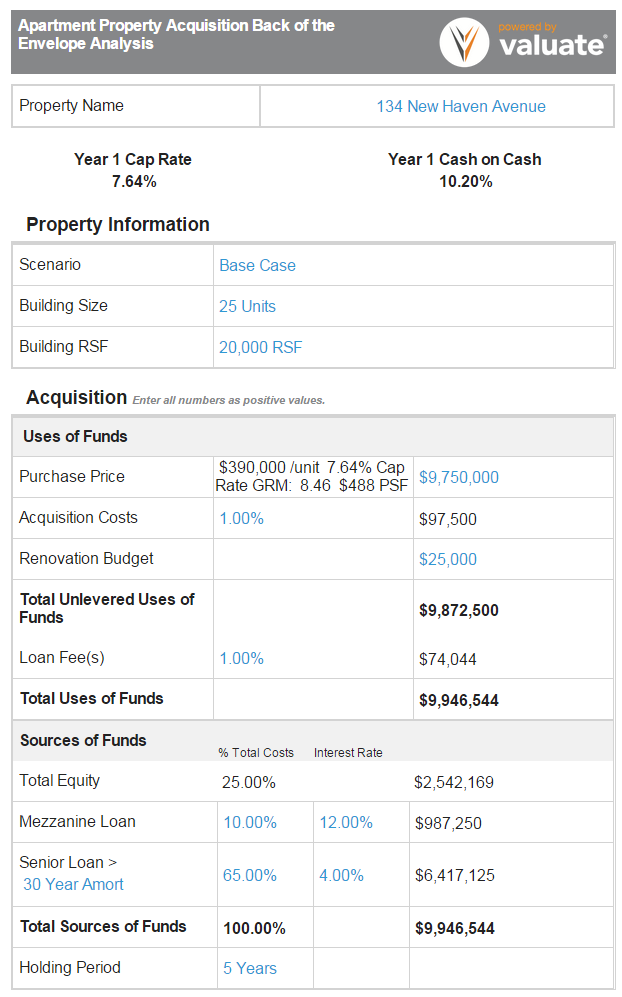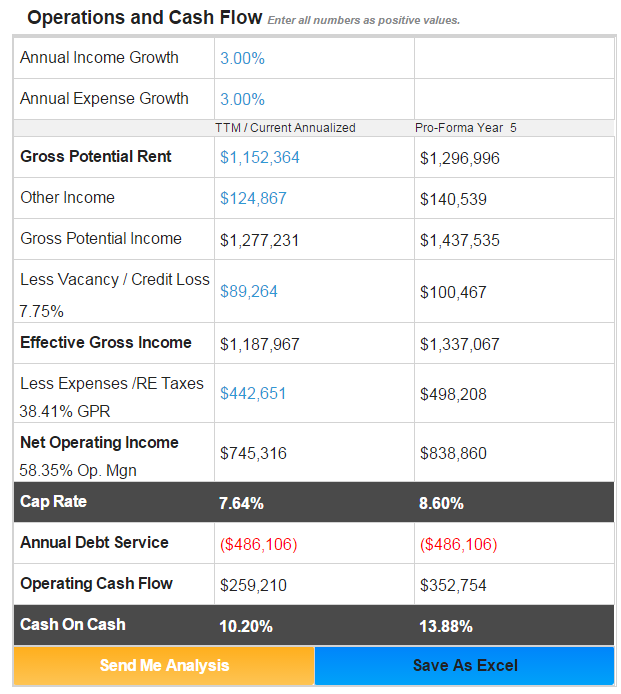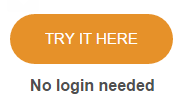 Below is a video showing how you can quickly use the tool to find targeted cash on cash return pricing for an apartment asset.