Yes, we are in a healthy commercial real estate market, and it appears that it will last for some time. But it's important to realize the potential folly in compressing exit cap rates aggressively when making projections.
Take a look at the chart and embedded Excel file below (to which you can make edits right within the embed, and which you can download for the future).
The impact of reducing the cap rate by 50 basis points (bps) is not linear, but rather exponential in nature.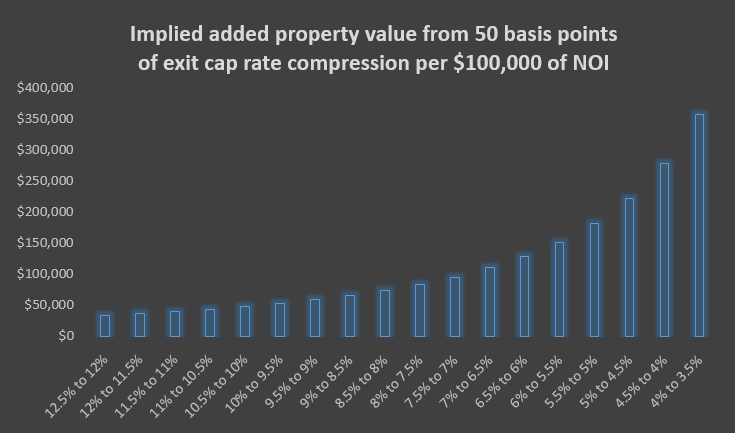 A low exit cap rate can make any deal look appetizing, so go easy when making exit cap assumptions, especially at the lower end of the spectrum.
For more discussion on cap rates, see these posts on how to select future cap rates and cap rate comparisons across properties.
Thoughts? Please sound off in the comments section below.