Let's say you know you want to purchase properties at a particular going-in cap rate, say 6%. If you know that much, you can back-solve to the Purchase Price that will yield a 6% cap rate given a known Year 1 NOI value. Excel has provided this ability with its Goal Seek function for a while, but it required three inputs and clicking of the Enter button to get to the answer.
Back-solving (goal seeking) in Valuate is easier and quicker than in Excel…
In Valuate, you can back-solve to a property purchase price for a target cap rate or equity multiple with a single input. See below.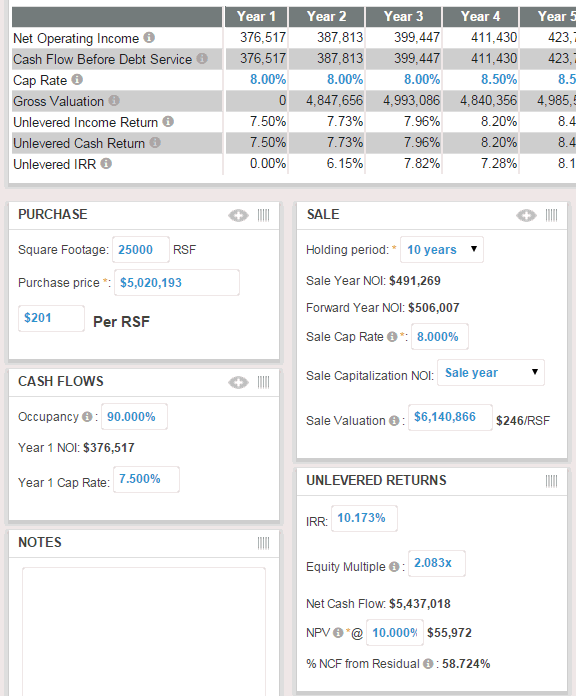 Try it out in Valuate now!
NOTE: You may need to first clear your browser cache to enjoy this new feature… Here's how.