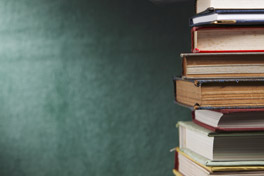 Since I am currently teaching at Georgetown, I have been thinking a lot about how to be a great real estate finance student.  Here are some suggestions that came to mind:
1. Read it all, and read it closely. While it may seem overly obvious, do the assigned readings from cover to cover, and read them closely.  There is a tremendous amount of nuance in real estate and finance, and identifying and appreciating the fine points, such as how IRR waterfalls work, is critical to being able to operate at the highest levels of the business.
2. Go the extra mile on your case studies. Pulling all-nighters becomes routine for some when they really get into a case study, and the extra effort and hours put into the case show. A student of mine once called the permit office in a small town so that he could better gauge the risk in a construction schedule overrun scenario.  I was blown away.
3. Measure thrice and cut once in your financial models. Financial modeling is an inherently error prone activity, even for the most careful and meticulous students.  It remains error prone when you do it in your jobs after school, except that the stakes are much higher and the consequences of oversights much more serious.  Get in the habit of measuring thrice (not just twice) before you commit to copying and pasting  formula across an entire row in your model.  You'll be glad you did.
4. Ask your questions. Isn't that why you're in school? By enrolling you have implicitly admitted that there are some things that you don't know, so why not overcome your shyness so that you can get the knowledge you came for in the first place?  If you think it is a "stupid" question now, think just how "stupid" it will sound when you ask it after you have graduated (and how poorly it reflects on your school). (And get over the notion of a "stupid" question… as I tell my students, there is no such thing as a stupid question, just a legitimate question asked at a really bad time.)
5. Present sensitivities that are meaningful. When you run your data tables to model out sensitivities, choose variables and increments of those variables that are meaningful.  Don't use $10.00 annual PSF increments if you are modeling office rents for a development — that's way too large.  All that shows is that you don't have an idea of the tight band in which your space will likely lease.
What else do you think makes a great real estate finance student? I'm sure I've left out many characteristics and habits.